At 8 months Brooklyn:
- Scoots on her bum and reaches to get what she needs to.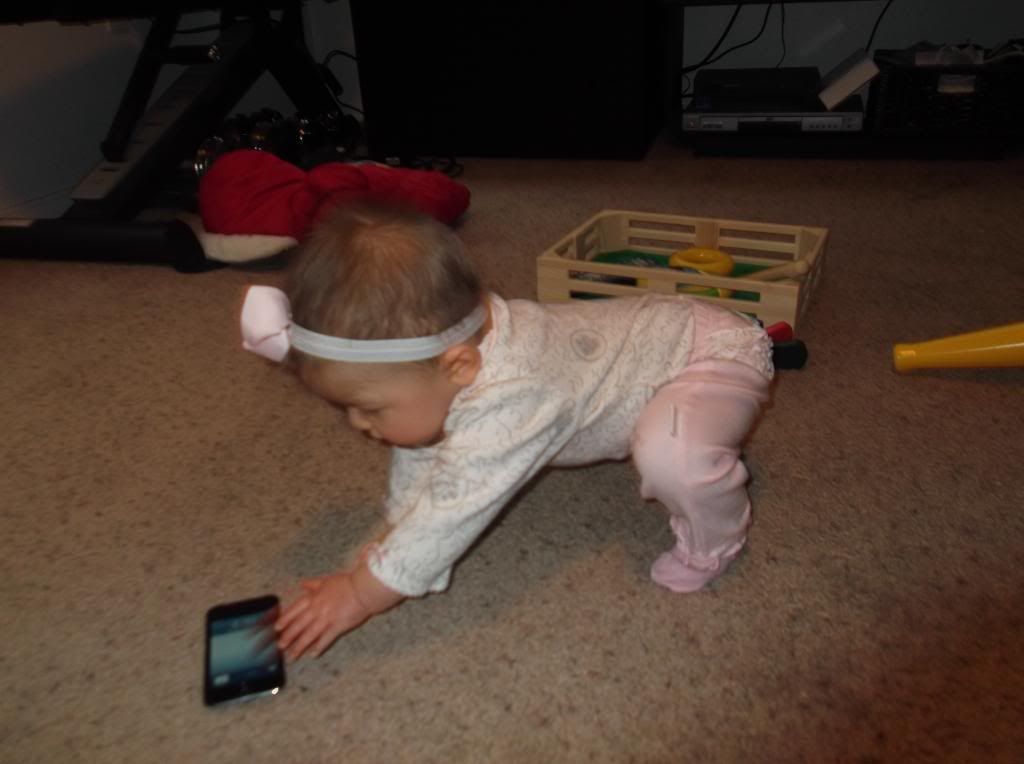 - Will go from sitting to an almost crawling position, stays there for a bit but then ends up on her tummy.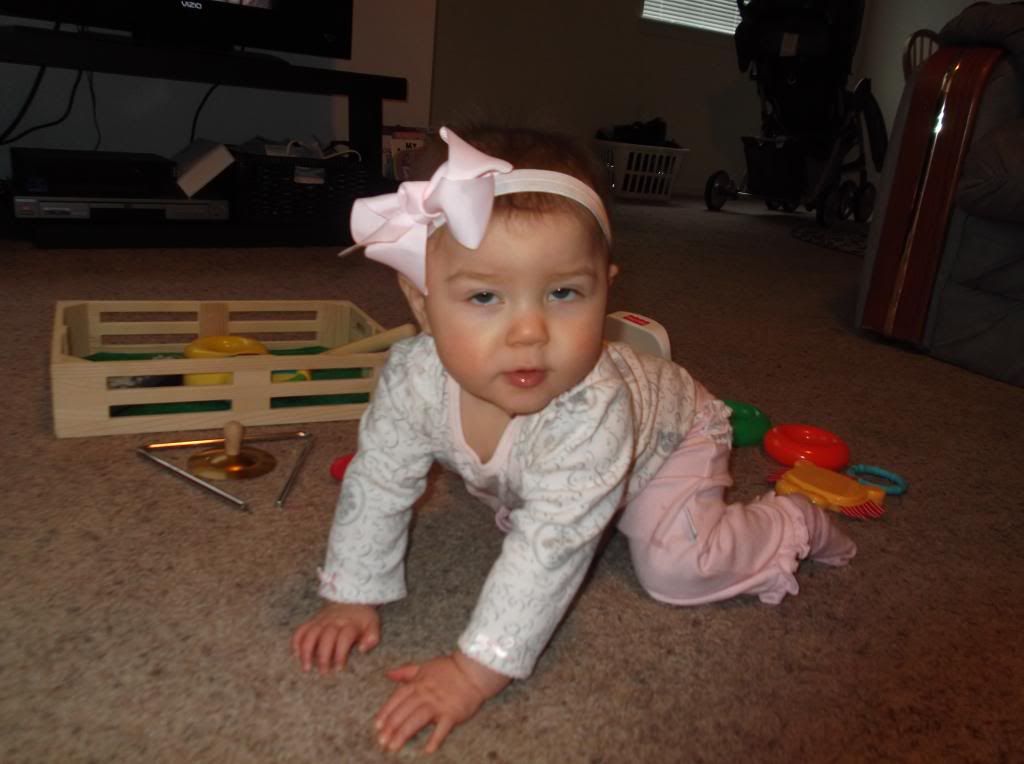 - When on her back will roll to her side and try to push up into a sitting position.
- Likes to sleep on her side for naps and bedtime.
- Sleeps for 11 hours before needing to eat at night.
- Takes 2-3 naps a day. First one around 9am second one around 1pm both about two hours. Sometimes she needs an a hour nap around 5pm.
- Likes the juices we make in our new juicer. Loves my Camelback water bottle and I'm totally impressed she can use it cause it has a bite valve so you have to bite it and suck at the same time.
- Loves to feed herself cereal, peas, butternut squash, apples, and pears that are steamed and cut into bite sized pieces. She's doing really well with her pincer grasp and hand-eye coordination in order to feed herself.
- Wears 6-9 month clothes.
- Weighs 16.5lbs
- Loves to pull things out of boxes.
- Loves books and has started to want to turn the pages herself when being read to.
- Is very entertained by other kids. If kids are sitting by us at church she is a happy camper. She loves going to play dates and being around other little ones.
- She has a mobile on her crib that plays music if you touch a certain part of it and she is a pro at getting it going when she first wakes up to entertain herself for a bit. I love hearing her cute little babbling over the baby monitor.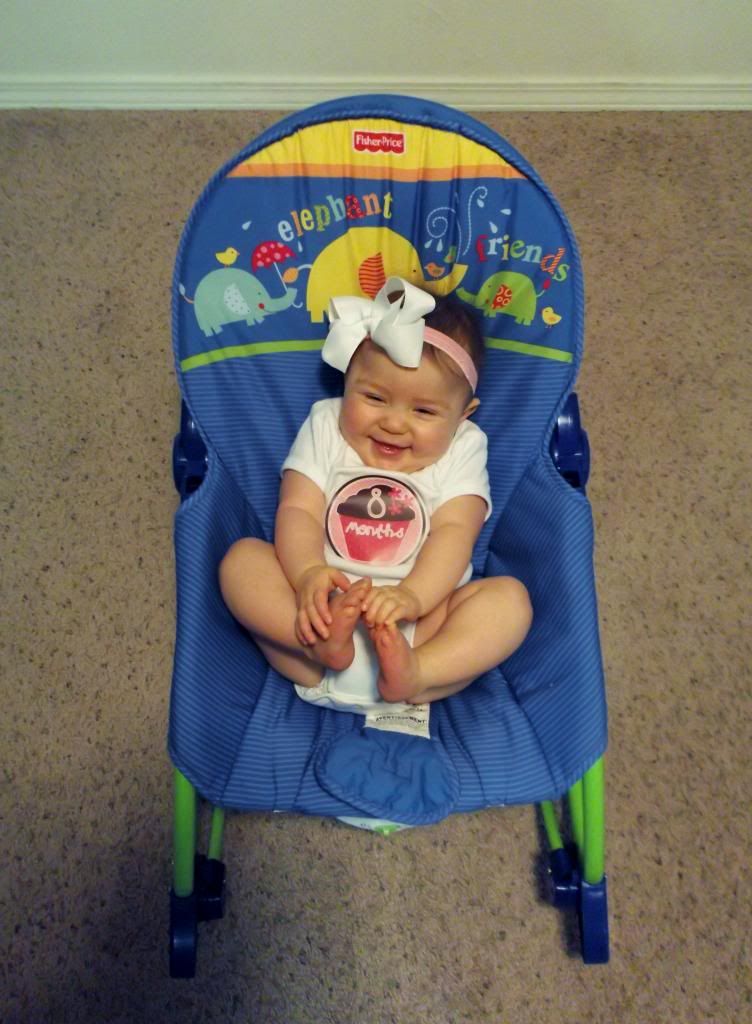 I seriously fall more and more in love with this little girl everyday. I miss her sometimes when she goes to bed and is just in the next room.