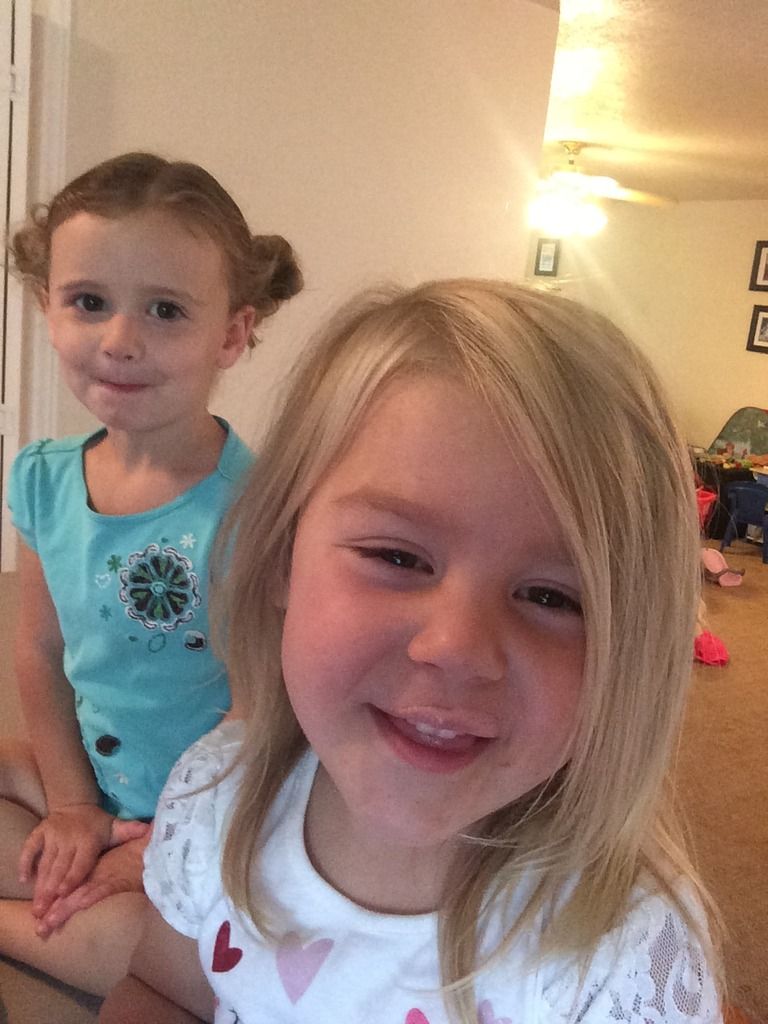 Drinking pink milk and she wanted me to take a picture of her mini mustache with our neighbor Claire.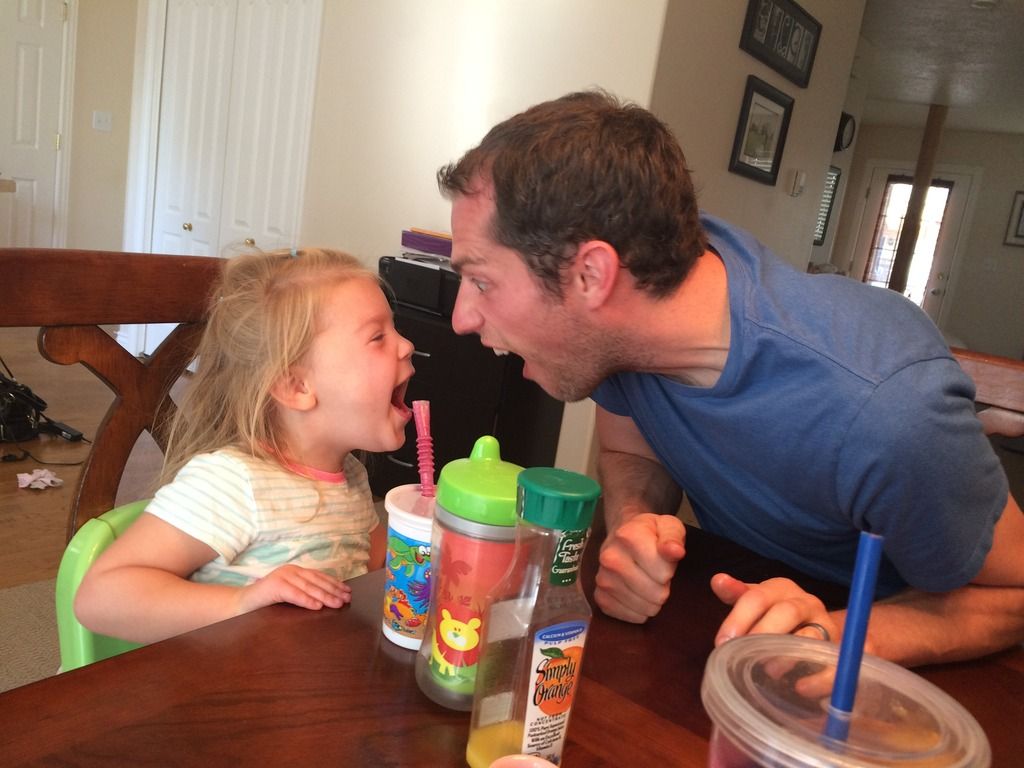 A Saturday run in the mountain by our house.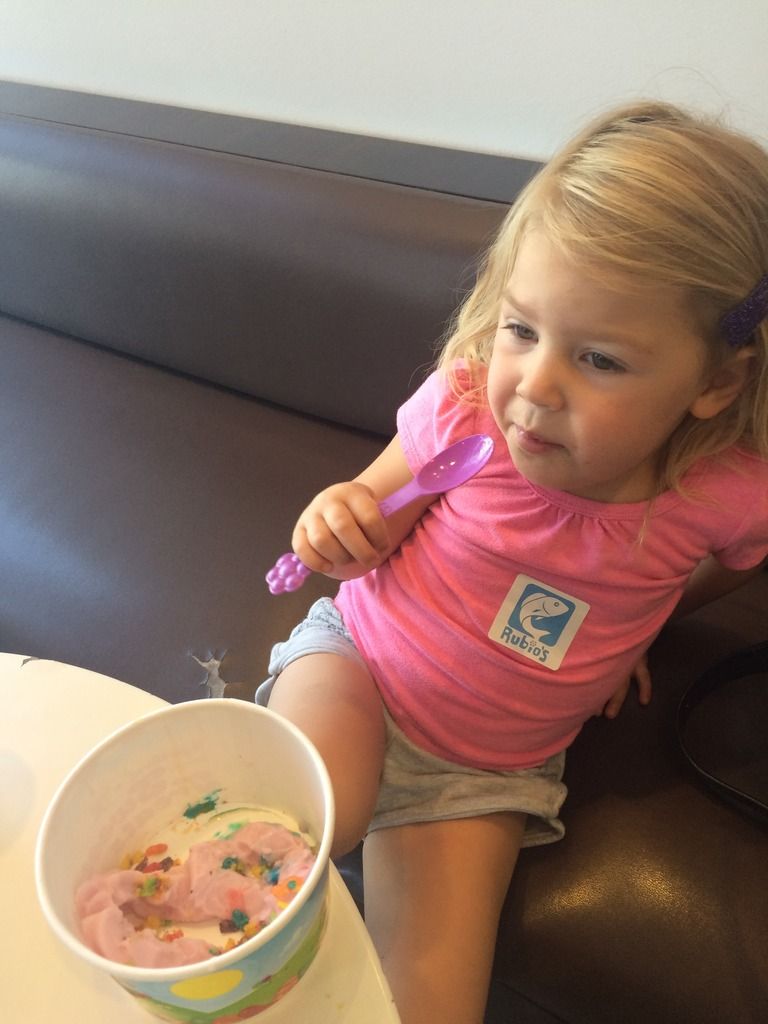 Froyo date with my girl.
The neighborhood gang of kids.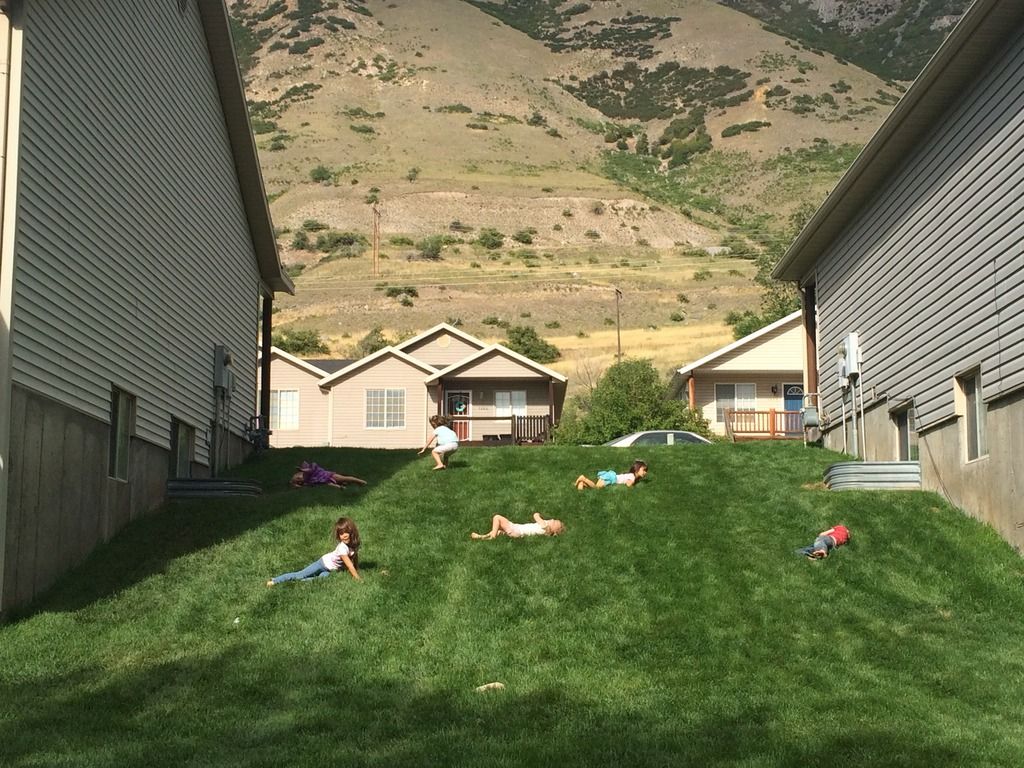 She likes to sit on the counter while I do my makeup and steal lipstick and such.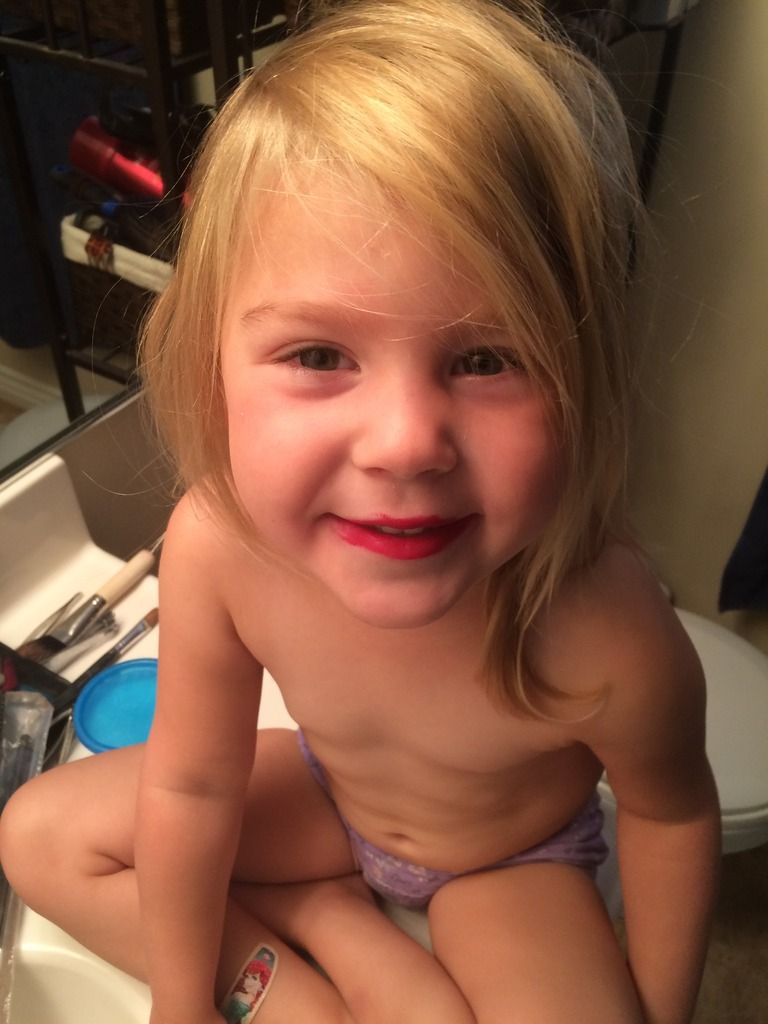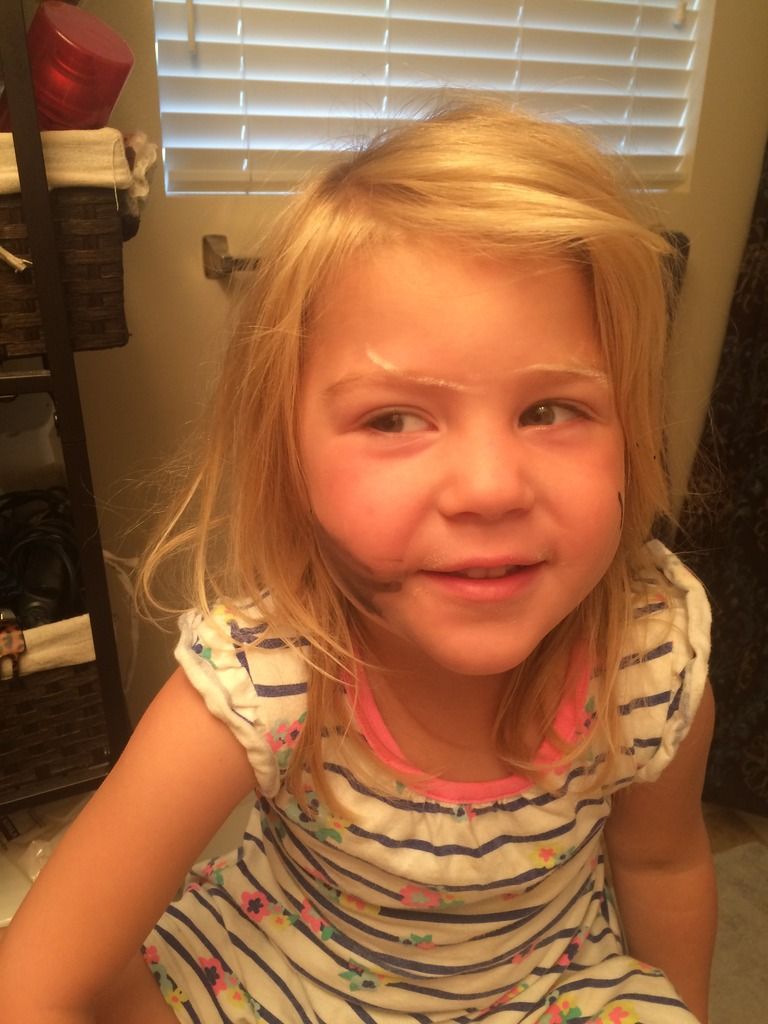 She earned this microphone and brought it to a baseball game and was so cute singing "Take Me Out to the Ball Game".